Back to School
Having had such a busy month, this blog is slightly over-due and for the right reasons: the back to school rush and the launch of our second site.
The Summer Holidays are over and I'm sure we are all slightly relieved to get back into our routines! We welcome back many Rugby Stars that took a well-deserved break over the summer as well as seeing many new faces wanting to begin their rugby future. We have been delighted to continue to see our loyal members run through the doors with huge smiles and beaming with energy.
Class numbers are on the rise again with many graduates moving up into successive classes. As always, classes continue to be themed with the Rugby Stars facing new challenges and learning new skills that are adaptable to a multitude of sports.
At Rugby Stars we are firm believers in creating a FUN family-feel club and thoroughly encourage building great relationships between the Rugby Stars, parents and coaches. We always try to incorporate our rugby values into class; teamwork, discipline, determination, courage, respect and most of all FUN.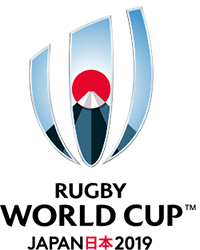 The Rugby World Cup 2019 – Competition!
The Rugby World Cup 2019 will soon be upon us; the 20th September will see the home nation, Japan, take on Russia. Here at Rugby Stars, we are obviously huge fans and we're sure some of you are too! Therefore we thought it would be a great idea to organise a world cup competition between our Rugby Stars family. Watch this space, more information will come – keep an eye on our social media pages!
Rugby Stars Expands – The Success of Market Harborough
We have been truly overwhelmed by the success of our Market Harborough site after just two sessions! We welcomed through the door many energetic, joyful, enthusiastic Rugby Stars that have created something magical already. With our classes close to maximum capacity already we been amazed by the reception we've had and are truly thankful for all the support. Our coaches work tirelessly to make sure that the Rugby Stars are having fun as well as learning key rugby skills along the way and we can't wait to be back every Saturday running around with you! Thank you!
Kibworth and Market Harborough -T-Shirts And Cashback Referral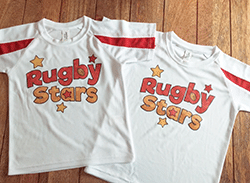 As many of you know, Rugby Stars t-shirts are now available! These are on sale in our classes for a special rate of just £10 while stocks last! These are the same t-shirts that our coaches wear and are made of the sports 'clima-cool' material.
Our referral scheme is still available. We give £10 cashback to any parents who refer a friend and get them to sign up. Simply enter the friends name at the checkout and we'll reward them with £10.
Otherwise, thank you for reading our August blog and thank you for your continued support. Please share Rugby Stars with all your friends and family!
Remember, the bigger the Rugby Stars family, the more FUN we can have!
Coach Gregg and Coach James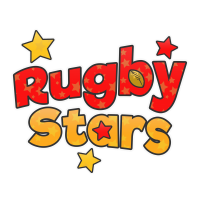 August Blog – Rugby Stars: The Best Thing Since Sliced Bread!