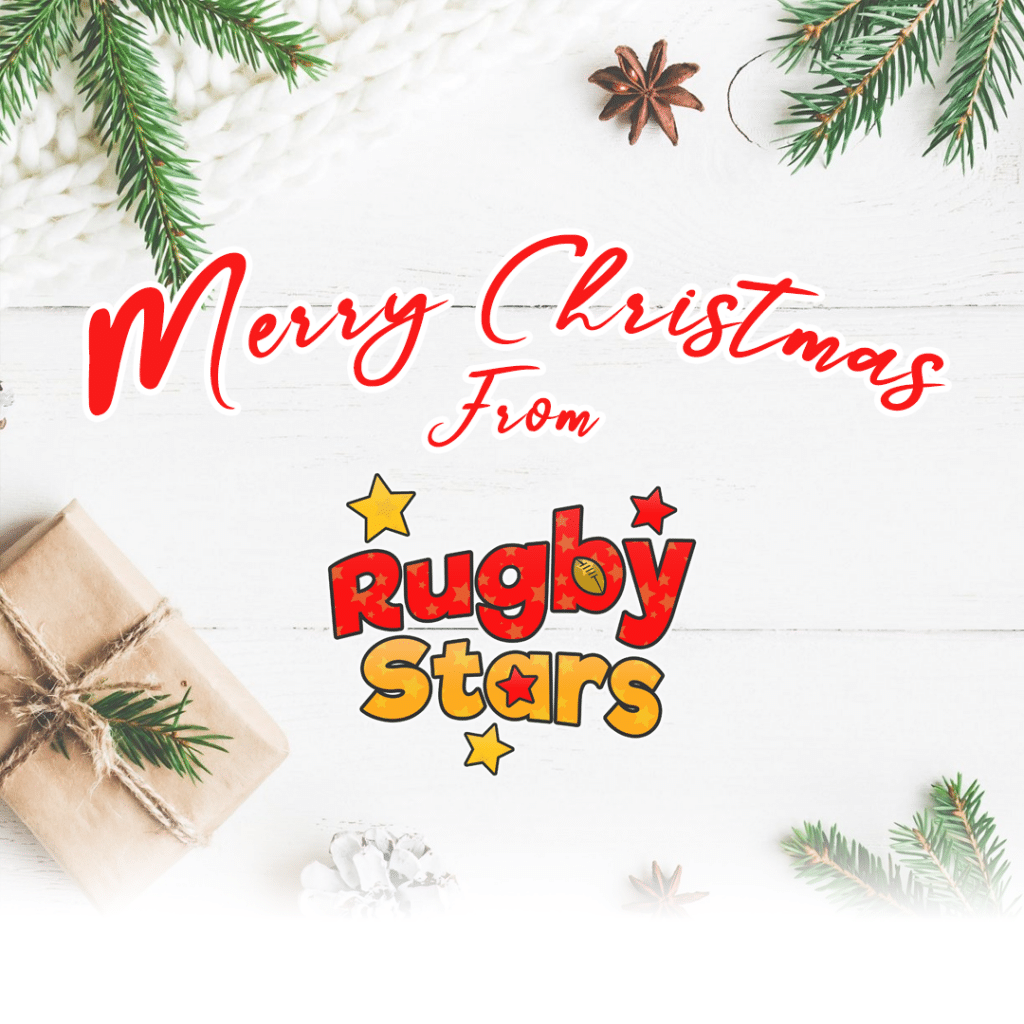 Merry Christmas From Rugby Stars!
Whether you've joined us recently or have been with us all year, all the team at Rugby Stars would like to wish you a Merry Christmas and thank you for being part of our club.

Thank you for a wonderful year and for making our club so special to so many children. After starting on 27th January 2019 we now span two locations across Harborough with record numbers of children within our ranks. We couldn't have done this without you.
We'd like to thank those parents and supporters who nominated us for Club of the Year at this years Active Harborough Sports awards. Just to be on the ballot was an incredible experience for us as a team.
Our clubs have experienced immense growth, with only a few spaces left in some classes across our sites. New Year is a popular time for parents and children looking to start new activities for the new term so we encourage any new trials to sign up early to avoid disappointment.
Please take advantage of our referral scheme, we are so proud of this scheme and that so many parents have been rewarded so far. Our scheme is not something our peers provide and we are proud to be able to share this with parents. We pay £10 cashback for any new members you refer and parents have already claimed £100's on this scheme.
We will have new training tops coming in the New Year, these will be £12 each so please speak with your local coach if you would like to pre-order as they always go fast!
We hope you will enjoy some well-earned downtime this Christmas; Little Bowden classes start again on Saturday 4th January. Kibworth classes start again on Sunday 5th January.
We've enjoyed our year so much, our perfect blend of rugby skills, game-based activities and fitness drills really set us apart. We will have fresh new themes, activities and challenges for the children next year. With any of our graduates, your local coach will be in contact to help your child make the transition to U7 tag rugby, as well as put you in contact with a fantastic local club, if this is something you are interested in.

Your dedication and support inspires us to create enjoyable experiences for children and introduce them to the worlds' greatest game. We look forward to building many more memories in 2020 and we sincerely hope you will join us!

Thank you again.

Merry Christmas from all the Rugby Stars team!