Rugby Stars Home Workout For Kids (#2)!
Check out our online class below, designed to get kids active and have fun along the way. You must follow our strict guideline at all times: FUN is the number 1 priority. Failure (to have fun) is not an option!
Warm up: 5 minutes stretching – repeat as needed.
Repeat 2 times: Touch your toes (don't pick your nose), arms to the sky (show off those armpits)
5 sumo squats (slap those thighs, practice the Hakka!)
10 star jumps (in like a pencil, out like a star)
20 seconds Fast Feet
Workout: 5 rounds as fast as possible
10 star jumps
10 mountain climbers
10 air squats
10 seconds FAST FEET
10 karate kicks
10 seconds plank
Rest 1 minute
Post your times in the comments below!
Ball skills
Remember the proper technique taught at class! Visit our ball skills page for a guide!
You can use any ball (it doesn't have to be egg shaped!) or even rolled up socks.
Practice catching back and forth, for every successful catch, take a step back. For every drop, take a step forward!
Finish with a high-five.

Game – Smelly Socks
This game requires 5 pairs of socks (or more) and a minimum of 2 players.
Set out a playing area; a small section of garden or living room
Mark a line, place a hosepipe, skipping rope or picture an imaginary line across your living room or garden
Spread out some socks around the playing area
The aim of the game is to throw as many of those smelly socks over the line, into your opponents half in a specific amount of time.
Play a few rounds of 30 seconds/1 minute, the player with the fewest number of socks in their half at the end of time is the winner!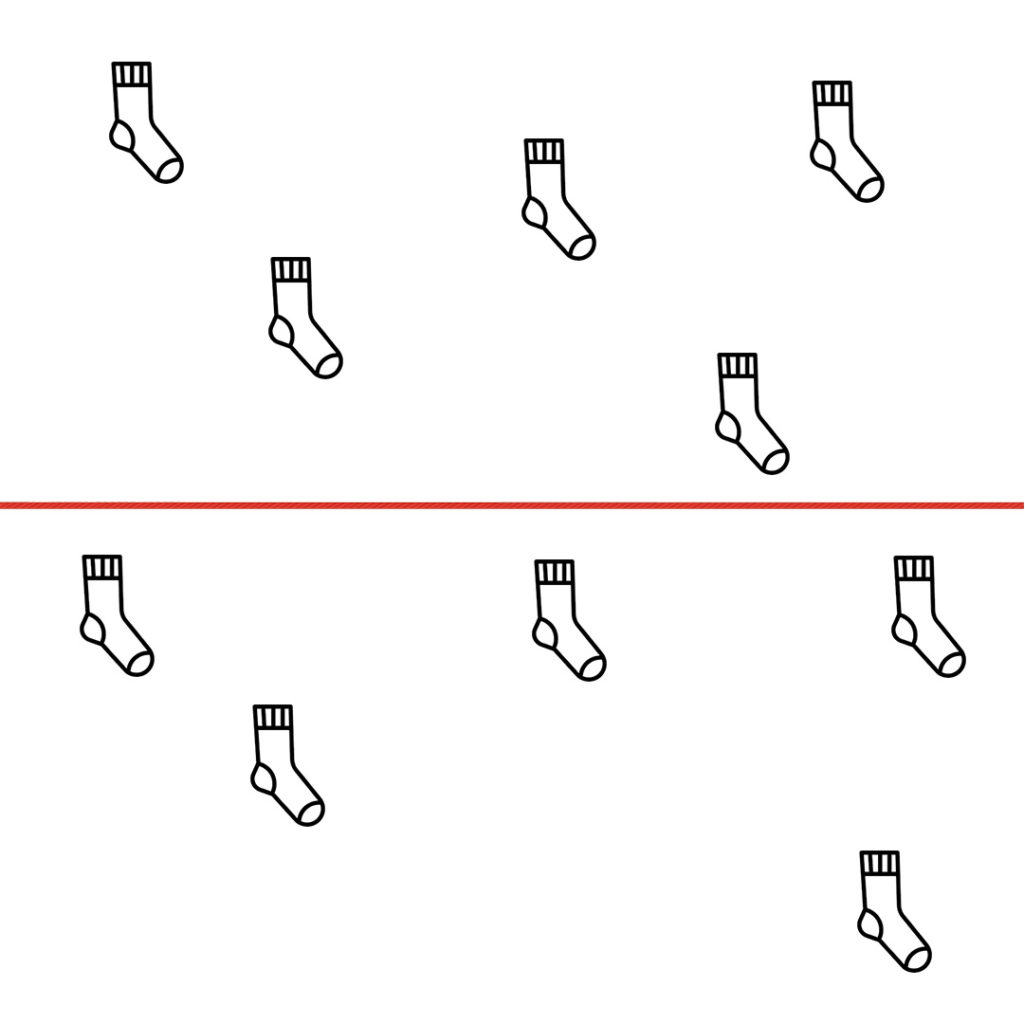 Shake hands at the end and say "Good game".
Cool down
Micros (Ages 18m – 3) – Read a book together
We're going on a bear hunt (Link: YouTube)

Minis & Juniors (Ages 3 – 6+) – Fast Dance Party
Play your child's favourite song on YouTube (Choose playback speed 1.5x)
Fast dance party for 30 seconds, then rest. Repeat until cool.
Don't Forget!
Share 1 thing you like about each other
Remember to play up the FUN FACTOR while doing this workout! Be silly, smile and laugh together.
Please like, share and post your workout times below! Share this post on social media and we'll give you a shoutout!