Rugby Stars Home Workout For Kids (#4)!
Check out our online class below, designed to get kids active and have fun along the way. You must follow our strict guideline at all times: FUN is the number 1 priority. Failure (to have fun) is not an option!
Warm up: 5 minutes stretching – repeat as needed.
Repeat 2 times: Touch your toes (don't pick your nose), arms to the sky (show off those armpits)
5 sumo squats (slap those thighs, practice the Hakka!)
10 star jumps (in like a pencil, out like a star)
20 seconds Fast Feet
Workout: 14-minute kids HIIT workout
(45 secs work:15 secs rest)
Bear Crawl: crawl around on all fours
Crab Walk: move side to side quickly
Gorilla Shuffle: sumo squat, put hands on the floor and shuffle
Starfish Jumps: star jumps as FAST as you can
Frog Hops: hop forward and back like a frog
Cheetah Runs: run in place as FAST as you can
Elephant Stomps: stomp your feet as hard as possible
Do 2 rounds!
Tip: download a Tabata or timer app and set 14 intervals of 45:15 seconds!
Ball skills
Remember the proper technique taught at class! Visit our ball skills page for a guide!
You can use any ball (it doesn't have to be egg shaped!) or even rolled up socks.
Practice catching back and forth, for every successful catch, take a step back. For every drop, take a step forward!
Finish with a high-five.

Game 1 – Tiger Tails
Tiger Tails is an absolute classic game, played by all of our children at some point or another. The concept is very simple, tag the other players by taking their tags and placing them on your own belt.
How to Play
This version has been modified for home play, simply take a sock and tuck it into the back of your waistband. This sock will be your "tag".
Tear around the garden or house trying to take other players' "tags".
Traditionally, we play with one tag per player placed on the back of a players' tag belt, resembling the tail of a tiger. But you can play with multiple tags to increase the fun and decrease the difficulty.
A great tag would be a long sports/rugby/football sock!
A fantastic game to improve motor skills; grabbing and evading.
Number of Players: 2+. Equipment: 2+ socks.
Game 2 – Easter Egg Hunt
As it is Easter weekend, why not put together an Easter egg hunt? Below is an "eggs-celent" hunt you can print and use at home!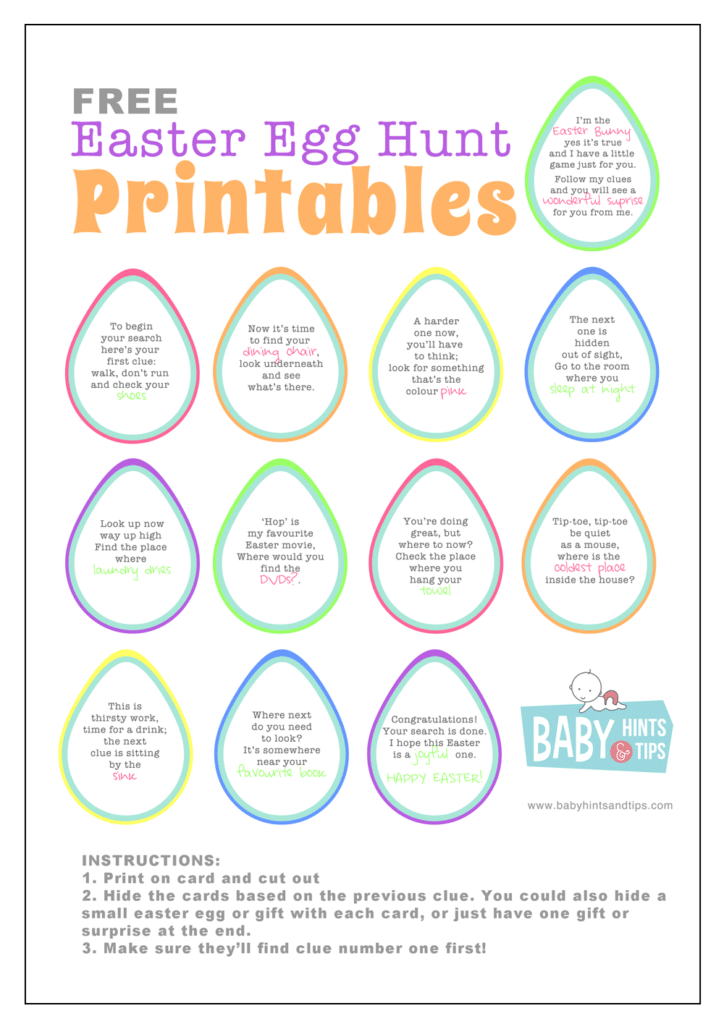 Cool down
Complete the Rugby Stars Fun Activity Book for kids!
Download the eBook for FREE here
Don't Forget!
Share 1 thing you like about each other
Remember to play up the FUN FACTOR while doing this workout! Be silly, smile and laugh together.
Please like, share and post your workout times below! Share this post on social media and we'll give you a shoutout!