July Blog – Rugby Stars on the BBC Radio Leicester Breakfast Show!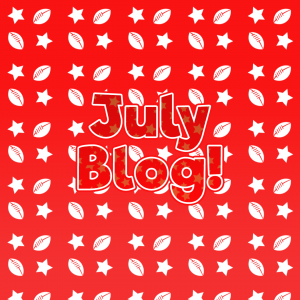 Welcome to our July blog where we will have all the latest news from Rugby Stars and we'll also be covering our appearance on the BBC Radio Leicester Breakfast Show with Ady and Jo!
July summer holiday season was upon us with lots of members taking well deserved breaks away. Our coaches took a break for a holiday to Cornwall! And whilst Leicester baked in nearly 30-degree temperatures, Cornwall was a mix of wet and sunny days in the low-20's! We hope you have enjoyed and are still enjoying your holidays!
All of our coaches were back last week and were rearing to go! In class, we celebrated our holidays with some great beach themed classes, then following our holidays we marked National Marine Week with some deep-sea inspired themes!
The new school year will soon be upon us and we are so excited to meet a whole gang of new recruits to Rugby Stars once it begins! We know all of our players will extend a warm welcome to any newcomers. If you know a child starting school in Kibworth or Market Harborough this September, make sure you refer Rugby Stars as it's a perfect way to meet new friends and see classmates!
BBC Radio Leicester Breakfast Show with Ady and Jo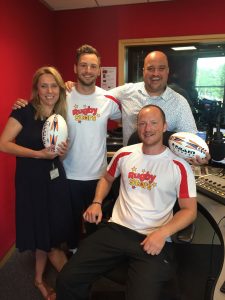 Coach Gregg and Coach James had the wonderful opportunity of being interviewed about Rugby Stars, live in the studio on the BBC Radio Leicester Breakfast Show with Ady and Jo!
We discussed Rugby Stars as a family club, where we instill the spirit and values of Rugby at the grass-roots level. We talk about our passion for our club, how we fit it in around our own daily jobs and how incredible your feedback has been.
It was an amazing experience and it was great to see the inner workings of a real radio station. Ady and Jo are consummate professionals and we were blown away by their friendliness and kindness! Coach Gregg even got to sit in the hot seat!
In case you missed it, you can listen again HERE (we're on at 1:34:30)!
Hunny Nurseries Annual Sports Day
If you have a child at one of the many Hunny Nurseries, then please look out for us on Saturday 10th August at the Hunny Nurseries Annual Sports Day! This years sports day will be held as always at the Hunny Pot Nursery, Wigston. Our coaches will be there handing out information, demonstrating skills and giving children the chance to win some fantastic prizes! See you there!
The Hunny Nurseries operate across Leicestershire with two sites in Kibworth; The Hunny Hive and The Hunny Bee.
Rugby Club Classes for Toddlers and Children in Market Harborough
Our new Rugby club will be open to the public on Saturday 31st August at Little Bowden Primary School, Little Bowden, Market Harborough. We are so excited to see a fresh batch of new sign ups roll in and we will be bringing the magic from Kibworth Rugby stars to each and every class!
If you know any parent in Market Harborough with a child aged between 18 months and 6 years, please share this blog post with them so that they can come along and try a trial session, absolutely FREE!
As always, from all of us at Rugby Stars, thank you and we'll see you in class!
Coach James & Gregg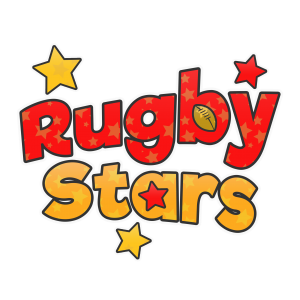 July Blog – Rugby Stars on the BBC Radio Leicester Breakfast Show!