It's the Rugby Stars May Blog!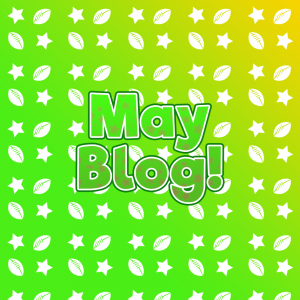 The May holiday season has finished, we hope you all enjoyed some family time over the half term and we've been busy having a great time at Rugby Stars! We said farewells to a few 6y+ graduates and also welcomed many new players to our roster! We're boasting record numbers week by week and we continue to grow with new players attending each week via our popular free trials!
Many parents took advantage of our 50% discount in May, this gave many new parents their first 5 sessions for only £15, a fantastic deal you don't see anywhere else. We continue to offer great value to all parents by upping our referral scheme to £10 for each recommendation!
We've seen many players reach level 1 this month, congratulations to everyone who received their certificates! We also saw our first few players achieve level 2! This is an amazing achievement and we sincerely hope all the children are proud of their hard work and dedication, we certainly recognise this in every child at Rugby Stars.
We have been marveling at the continued development of our players, seeing all the children getting better week by week is why we coach at Rugby Stars! We are so proud of the dedication shown by all of our players.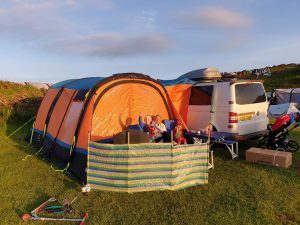 Our coaches have been busy inside and outside of Rugby Stars too! Coach Gregg took a family trip in his camper van to Sunny Devon over the half term for some well-earned rest and relaxation to camp out, cook under the stars and do some surfing!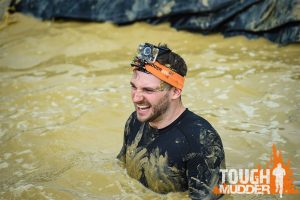 Meanwhile, Coach James took part in the Midlands Tough Mudder, running 10 miles over 26 obstacles of mud and cold water in the beautiful estate of Belvoir Castle! Maybe we can convince some Rugby Stars mums and dads to take part next year!
Back in class, we saw our first batch of players graduating from Minis into Juniors and with this earning themselves special certificates. We want to congratulate all the graduates and hope that the transition into Juniors is an enjoyable one!
Our Minis class has seen a tremendous response and we are only able to offer 2 more spaces in this class – if you know anyone with a child aged 3 to 4 then please share Rugby Stars with them! They will get a chance to enjoy our great classes and you can earn £10 in the process!
We are so excited to be representing Rugby Stars at the Hunny Nurseries Sports Day on 15th June! If you have a child at one of the many Hunny Nurseries in Leicestershire, or know someone who does, please ask them to say Hi at the sports day! We will be offering children the chance to learn some great Rugby Skills!
In case you missed it, be sure to check out our blog post What Makes Us Different?
We're so excited about what's to come in the following months, and we sincerely hope you will join us. If you aren't a member, your child can enjoy a free trial session with no obligation to join!
As always, from all of us at Rugby Stars, thank you and we'll see you in class!
Coach James & Gregg