Autumn Term
Another month has passed and it's been an eventful month full of new themes and experiences for new players and parents.
Our Little Bowden, Market Harborough class has continued to grow with only a couple of spaces left in our Micros and Minis classes. Our Little Bowden Juniors class for ages 4 to 6 will be launching on 9th November with recruits already signed up to join in the fun. If you'd like to enroll your child onto our Juniors class then go to the Juniors page to get started: (Free Trial / Membership). We expect to fill this class in the coming weeks so be sure to sign up early to avoid the waiting list!
Our Kibworth class is now brimming with long-term and new members joining each week. Members from all over Kibworth and further afield join us week-in-week-out. If your are within the Oadby, Great Glen or Fleckney areas, please come along and try a free trial session, or refer us to a friend for great rewards!
Themes and Skills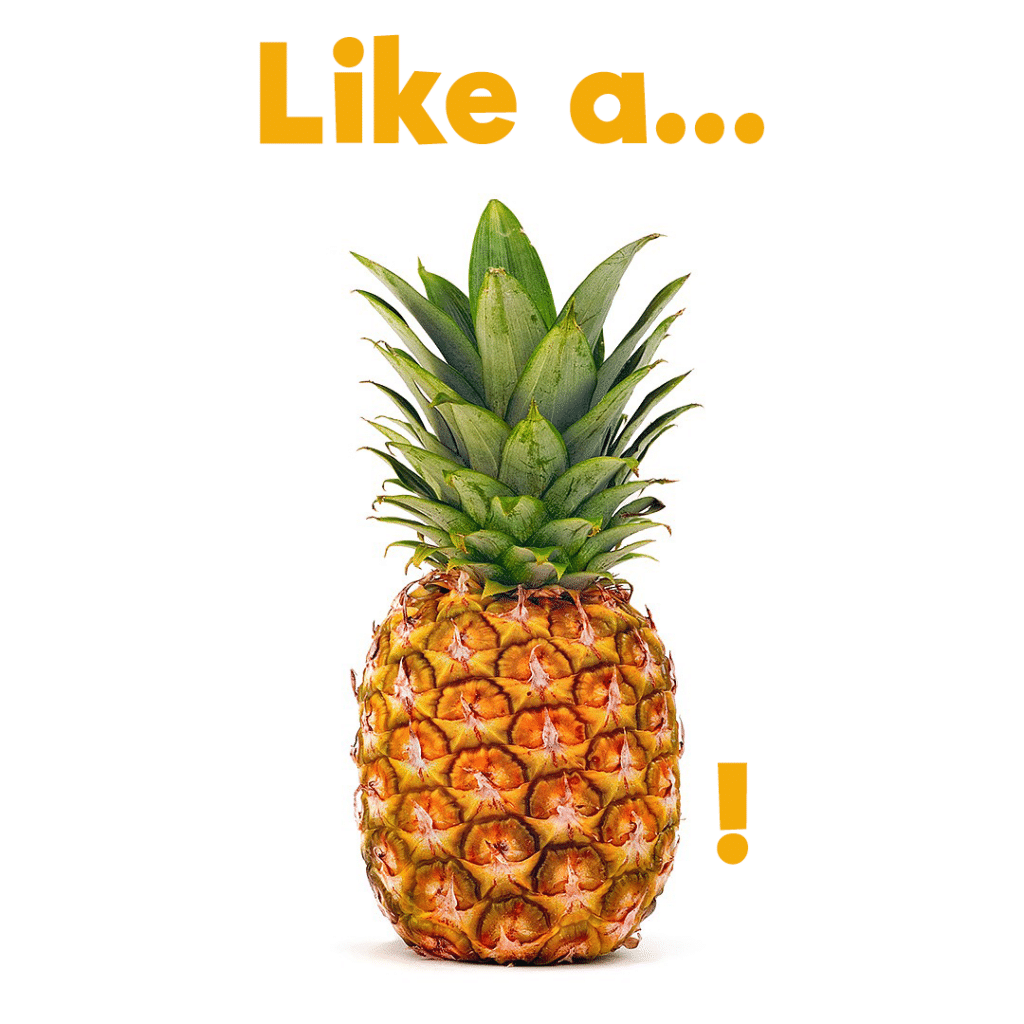 We're 3 weeks into our Rugby World Cup themes and we're having so much fun! We've explored different countries and played games based on our favourite world cup teams. We've all continued to practice our ball skills every week. Practicing handling at a young age is very important; it shows each player they can control and handle the odd-shaped ball and that it's nothing to be unsure of. It shows them how skillful you must be to play Rugby and all our ball skills are delivered with real coaching drills in mind, learning from multiple sources including England Rugby on proper handling, throwing and catching techniques. We pride ourselves on introducing young players to real rugby skills and our proud that this sets us apart from the rest.
We continue to introduce players to the fundamentals of tag rugby. We hope to give each player the skills needed in order to continue their journey at U7 tag rugby when they leave Rugby Stars.
Ripping tags from a belt, placing tags on a players belt, finding space and being aware of our surroundings are all taught within our classes in a safe and controlled way. These skills improve fine motor skills and we teach players to navigate obstacles and be aware of other players, all essential skills used in U7 tag rugby.
When it is your plan for your child to move onto U7 tag rugby after Rugby Stars, or you simply want your child to get important exercise, we welcome you with open arms.
Rugby Stars Training Tops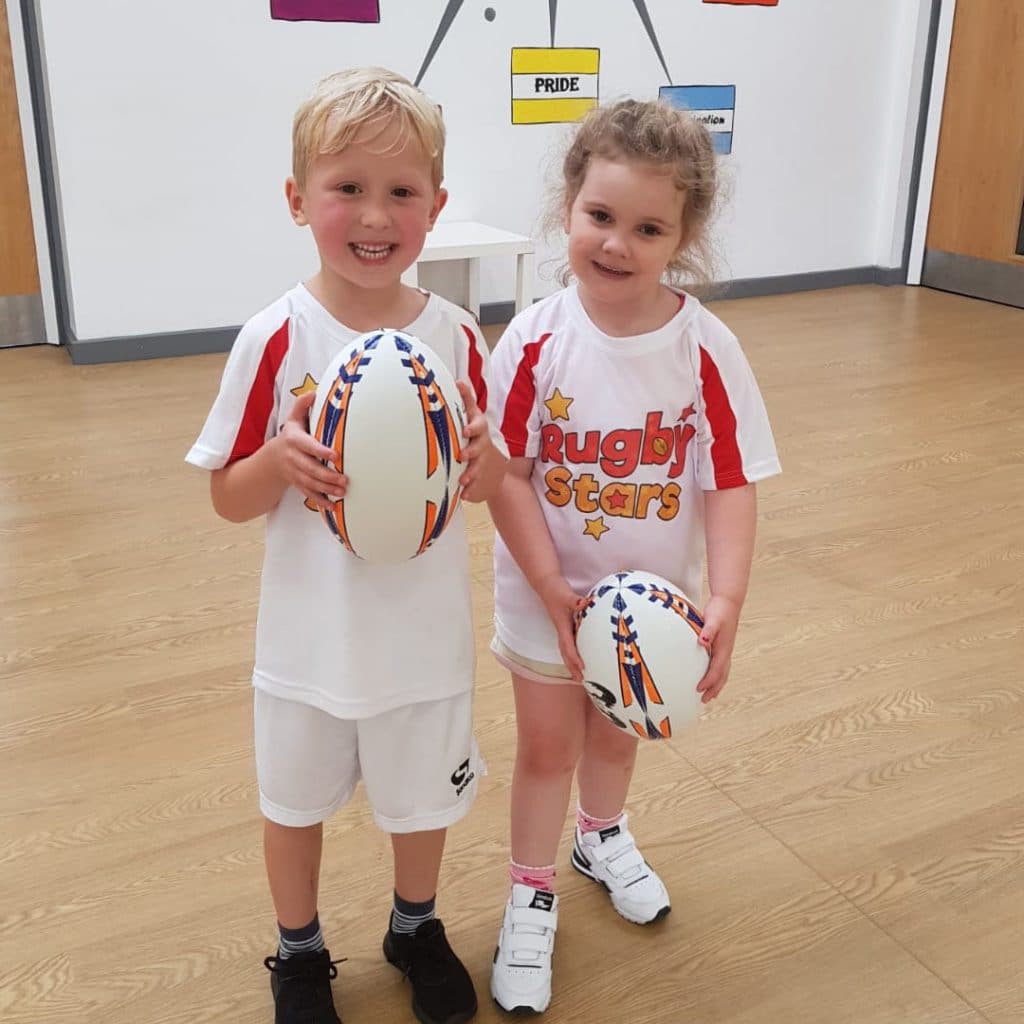 The introduction of official Rugby Stars branded training tops has been a huge success. Our first batch of official merchandise has sold out already and we are in the process of ordering more. If you'd like to reserve an official training top, worn by so many of our players now then please contact your local coach for size ordering. Our philosophy is to put players and parents first, that's why we never force parents to buy our merchandise and it's fantastic that so many parents voluntarily want to buy our tops.
£10 Cashback Scheme
We are so proud of our referral scheme, with parents taking advantage of the scheme all the time. Any parent who refers another parent to us has the opportunity to claim £10 cashback each time the referral signs up to one of our full memberships. This offer is uncapped, so you can take advantage as many times as you like.
It is so great to see so many Rugby Stars parent's referring friends and enjoying the sessions on the sideline with their close friends. Rugby Stars is better shared so please refer us and join the family.
Our Family is Growing!
This following month we will see the departure of Coach Gregg from Little Bowden and Coach James from Kibworth as they move on to coach their respective sites:
Coach Gregg will continue his role as head coach of Kibworth, with new support Coach Alfie alongside him.

Coach James will continue his role as head coach of Little Bowden, with new support Coach Lukas alongside him.
Rugby Stars hand-picks coaches that are passionate, knowledgeable and dedicated and we hope you will welcome your new support coaches with a great big Rugby Stars welcome! Rugby Stars is not a franchise, it is a centrally-owned partnership that puts our players and parents first! So whatever the weather, you can count on us to open our doors ready for class!
Thank you to all the Rugby Stars family for being a part of our clubs, you are the reason why we do all that we do!
Please like and share Rugby Stars on social media, it really helps us grow the Rugby Stars family!
See you at class!
Coach James and Coach Gregg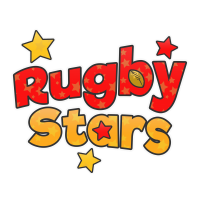 September Blog – Autumn Term